Workfront (adobe) selects astrohire to identify & recruit diverse strategic customer success managers nationally.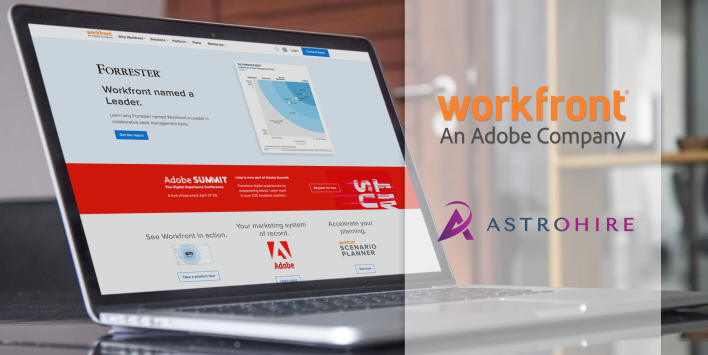 Workfront (Adobe), experiencing record growth and $280 million in funding, calls Astrohire to help expand its National (USA) customer success teams.
Update: Workfront was acquired for $1.2 Billion by Adobe in December 2020.
Workfront (Enterprise SaaS ) was founded to help people, teams, and companies get work done. Today, more than 3,000 organizations and 10 out of 10 of the world's top brands use it every single day. Customers include T-Mobile, Under Armour, Dole, Comcast, and Citrix.